Version 1.2
Version 1.2 of Viewfinder Preview is now available in the App Store. This is the second major update for the app. The main new feature to be included in this build is the new Journal view. This is an alternative to the film strip style Photo Gallery that is already available.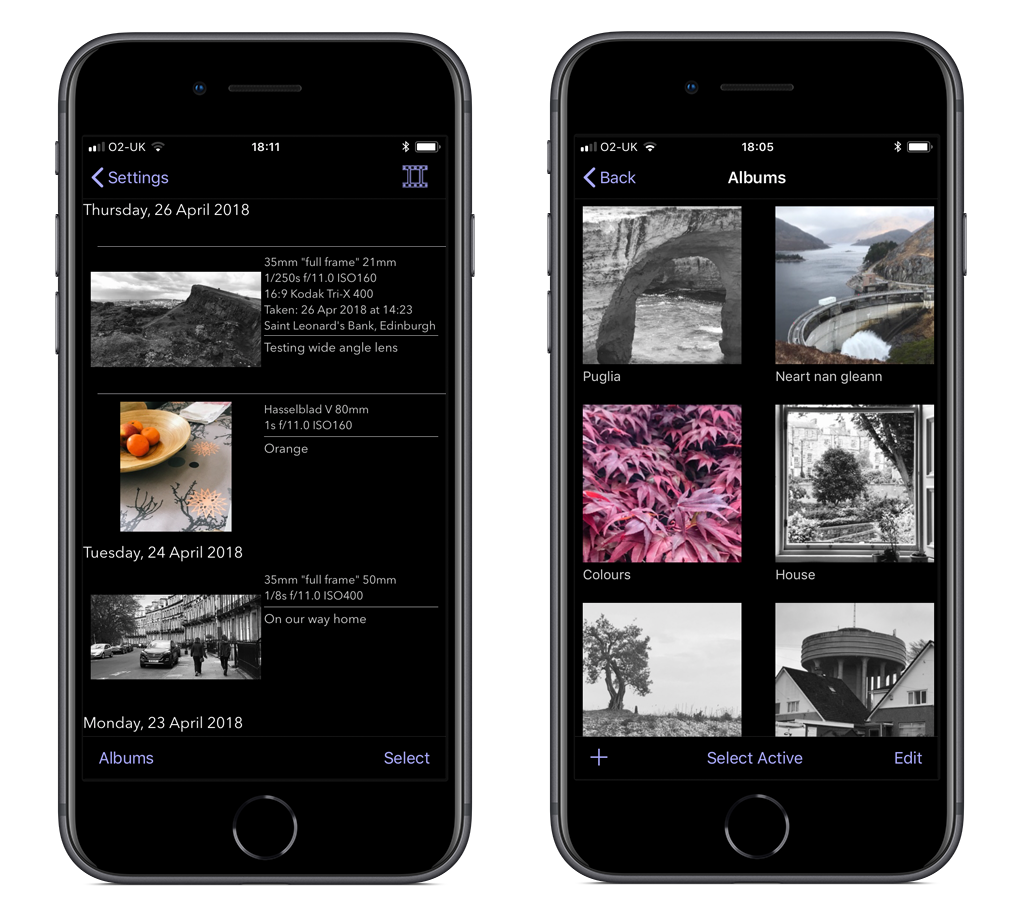 The idea behind the Journal is to streamline the viewing of the data attached to photos and the editing of notes. As seen above, the photos are displayed in a table with photo details: format, focal length, exposure details and notes, alongside them. You can edit the notes directly in this view. If you click on the photo you can see a full size version of it. If you click on the details you get to see an extended list of photo details including film emulation applied, aspect ratio if set, time when the photo was taken and if location data is available where the photo was taken.
Along with the Journal comes the ability to create Albums. Use Albums to store all the images from one project, trip, storyboard etc. Setup an active album to which all photos you capture are automatically added. The Journal was meant to give you a form of iPhone based photography notebook. With the album feature you can have a separate notebook for each of your projects.
You can see the full release notes here