Version 1.4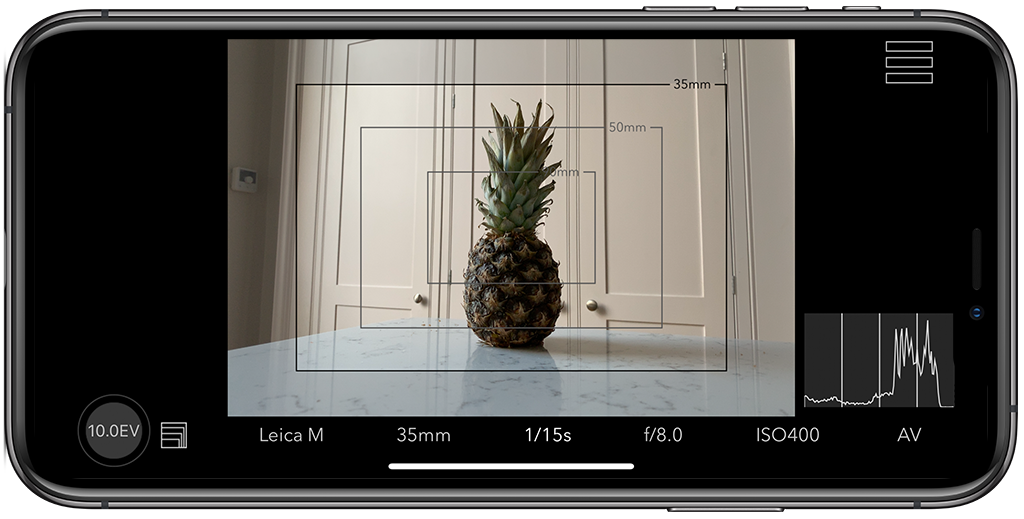 Version 1.4 of Viewfinder Preview is now available in the App Store. This version includes a new version of the rangefinder mode. In addition to displaying a box for the selected focal length it will include other focal lengths that are included in your focal length menu. These will be greyed out so they don't interfere with the view too much but it does mean you get to see them without changing focal length. See above to see an example of this mode while framing a pineapple.
An issue with UI responsiveness on early iPhone plus models while using film emulation has been resolved. There are still performance issues with the iPhone 6 plus. We will be looking to resolve these in a later release.
Finally the app now reports anonymous usage data back to us. It will report the screens you visit, the features you use and any errors that occur during use. This data is only ever used in an aggregated form. We can use this data to improve the app and recognise and fix issues that are occurring in the released build. We have updated our privacy policy to reflect these changes.
You can find the full release notes here.